This is also my Pick of the Month
I have finally gotten my hands on an iPhone 8 Plus.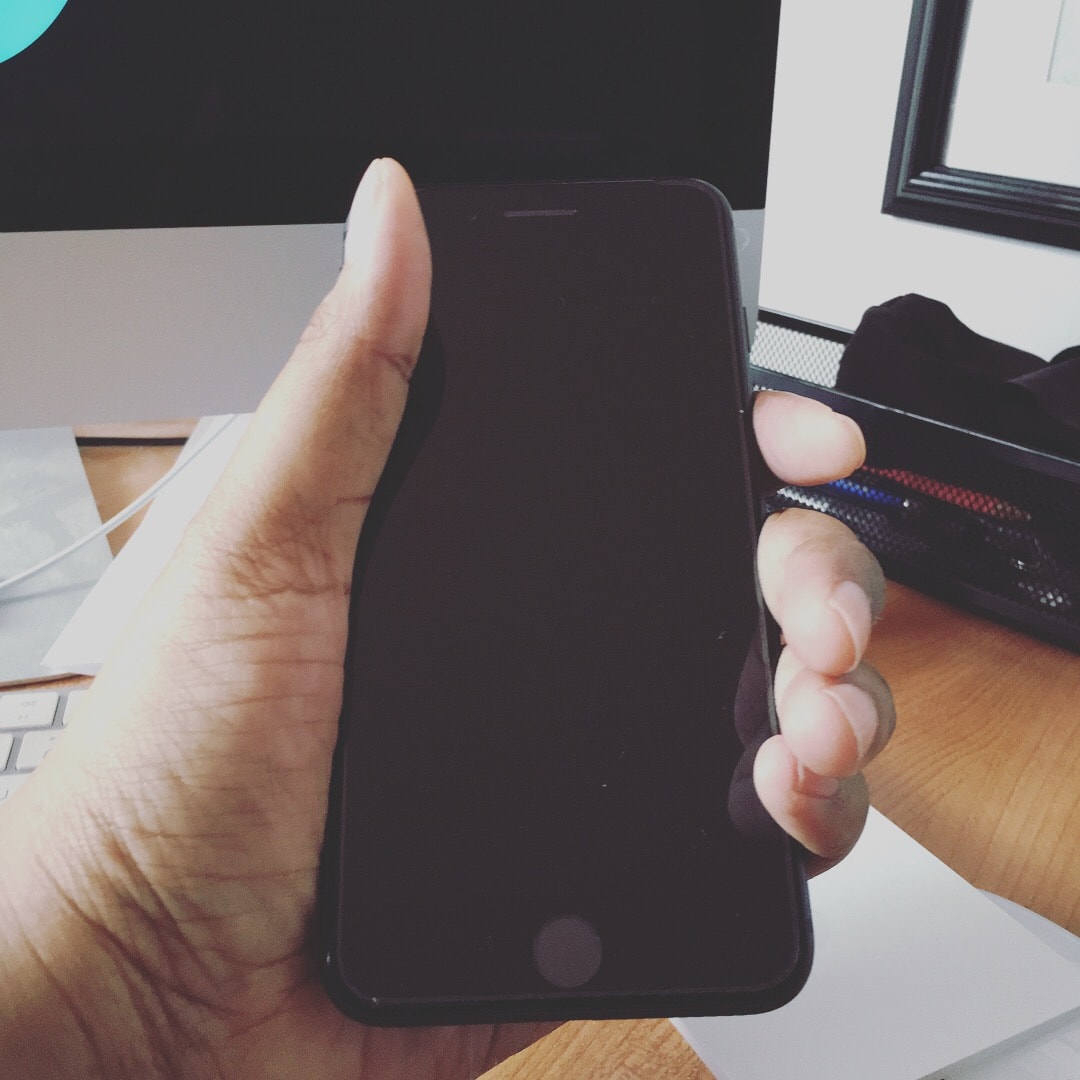 Ever since I have had an iPhone 1, I've always had relatively small phones and silver. When I got my 5s, I wanted it in Gold but T-Mobile didn't have the Gold 64gb in stock. At the time, they only sold the 16gb models in the store. The rep convinced me I didn't need 64gb, though I wouldn't get the 64gb, I wouldn't relent on storage and ended up ordering a 32gb in-store 2.
I went from the 4" 5s to the 4.7" 6. I decided against the Plus models because I remembered how hard it was to maneuver around my Galaxy Note 2 - I always felt like I was going to drop it. When the 6s came around, I got the same size and color.
Change of Heart
When watching Francesco D'Alessio's morning routine videos, I noticed he had a Space Gray iPhone 6, with a slim black case. When the screen was off, it looked absolutely stunning.
White, clean, silver, these are all things I liked in design for a long time. I heard complaints of how jarring the screen is when it is sleeping against the white bezels. I never noticed it and continued with my ignorance. Until Francesco's video.
I got the 8 Plus Space Gray 256gb model.
Also the Plus models had the better camera since the 6s. It really didn't matter to me that the phone was so big, I needed the better camera as I start to get back into iPhone Photography.
Lust
After I realized how beautiful Space Gray was, I started making plans to get an iPhone in Space Gray. I was starting to use dark mode in most of the app UIs I was using, so it only fit that I would want to get a dark phone as well.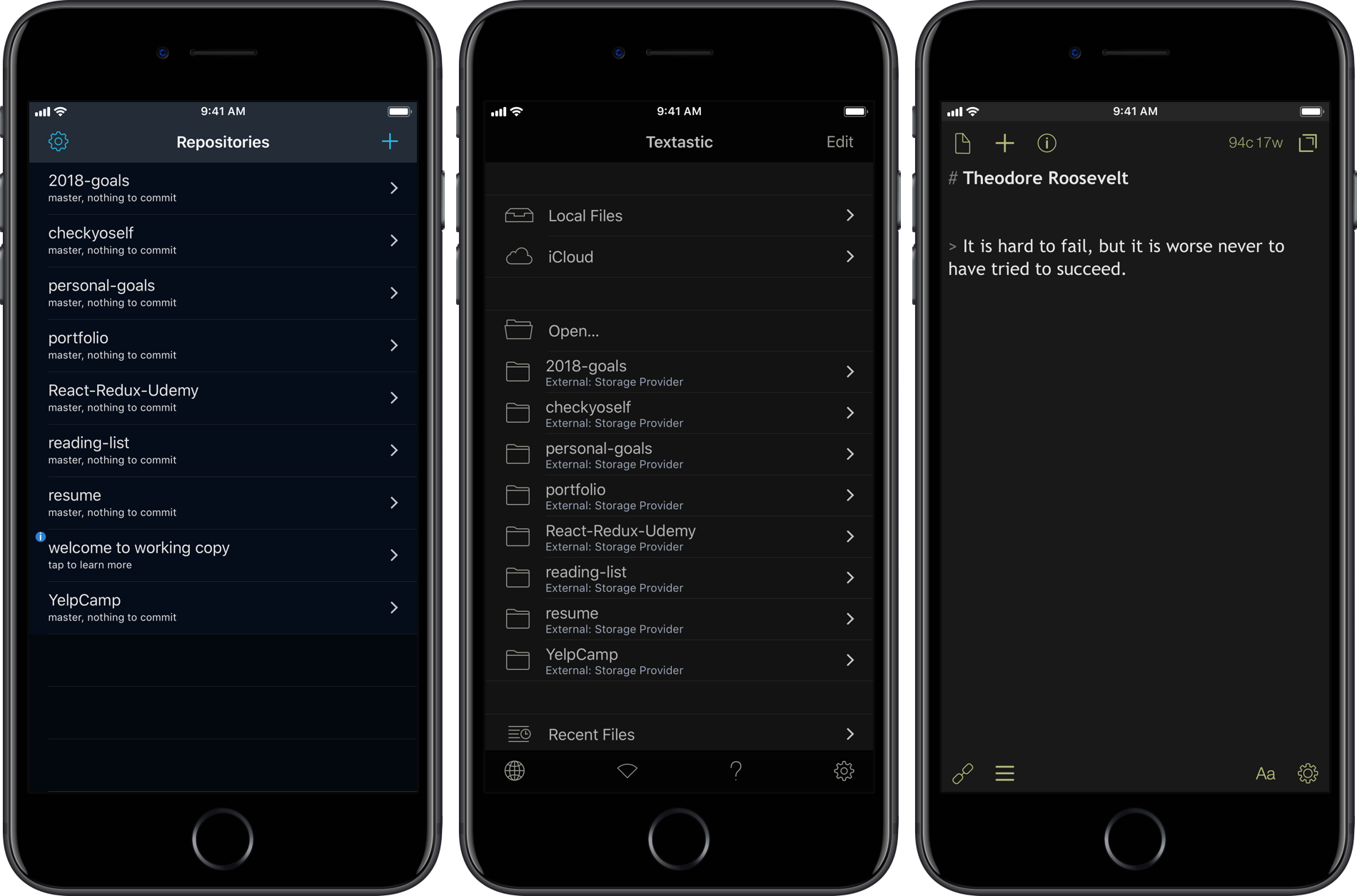 You just have to look at the above photos to see how beautiful that is.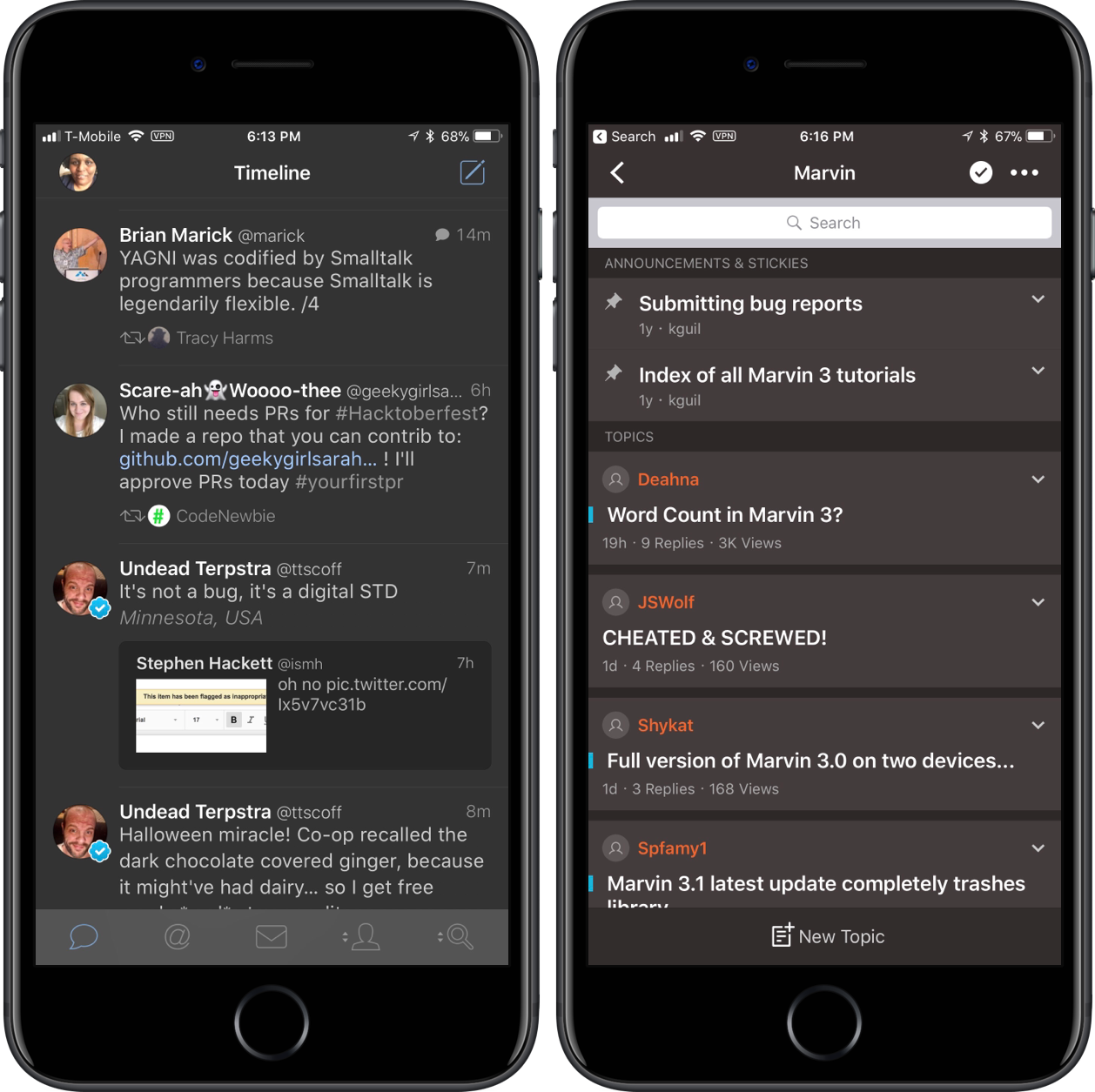 Since I bought the original Overcast, I have unlocked the dark UI and Spotify has almost always had a dark UI. I'm in love.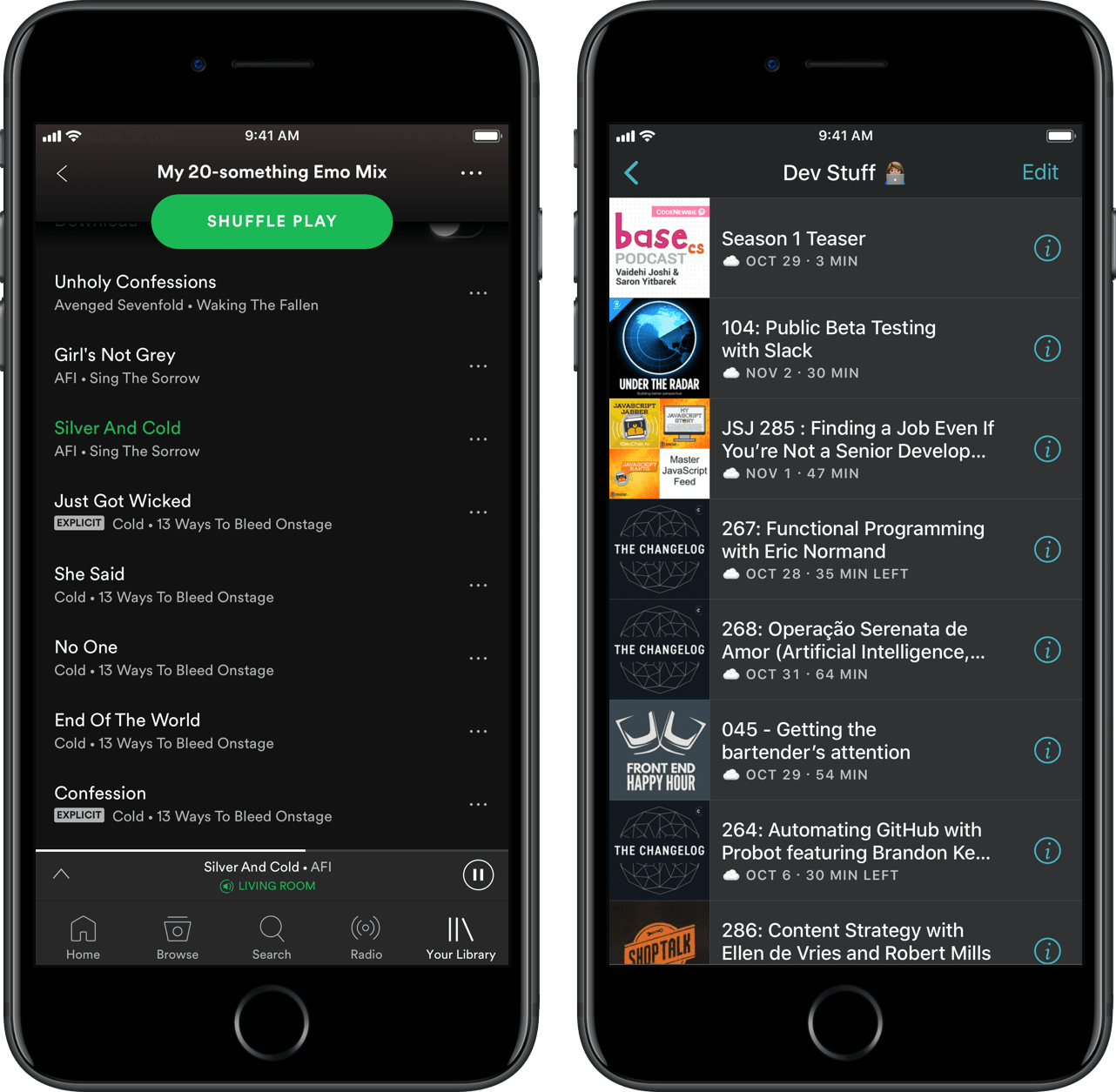 Functionality
It may not be the X, but this phone is damn fast. Much faster than my 6s 3. The True Tone display is fantastic. I have the first gen iPad Pro so I missed out on the True Tone. It makes a difference.
Retina HD is amazing as well: everything is clear, crisp, and better than the 6s to my eyes.
Camera
I haven't put it through its paces yet. Plan to during the holidays. I will have a review on that when Xmas comes around.
Wrap-up
I've only had this phone for a little over a week and I am in love with it. It is not the X but the phone is gorgeous and feels much more premium than my 6s with the glass front and back. I didn't want to put a case on it but repairs are crazy expensive on the X and 8 so I decided to find a slim case with a "military grade" bumper.
I will have more insights to come.
Since 2014. My first Apple device was the iPad 4 in 2013 and then the iPhone 5s, 6, ,MacBook Pro Late 2013 13" in 2014, the 6s, iPad Air 2, Airpot Extreme, Apple TV 3rd Gen…and so forth. You get the idea. The best thing about going to school to be honest. ↩

Within a year I was almost out of space. Mistake. ↩

That's going to my mom. ↩
Sign up for my smart home Substack
I enjoy writing and want to do it more. Join me if you like smart home content.