Technically, this update isn't monumental; but it is big: the long awaited web clipper is finally here.
As far as the desktop: you'll need to download the Notion Web Clipper.
It works basically the same way as the mobile clipper. You can read more about this update on Notion's webpage.
New iPad Pro updates
No more black bars. Yay!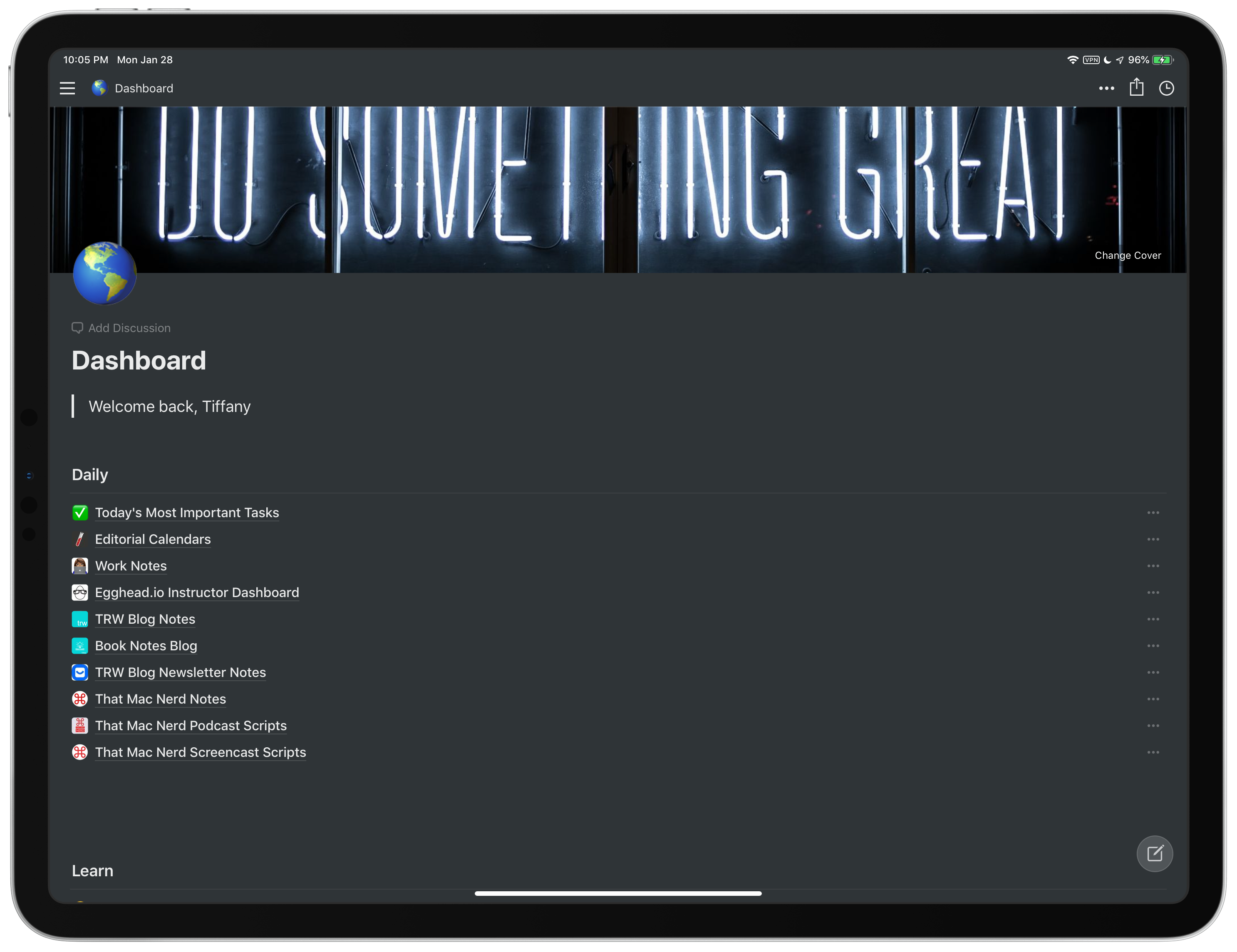 Split View multitasking
No more using Notion in Chrome as we now have Split View. It has been a major sticking point for me ever since I've been using it. Finally.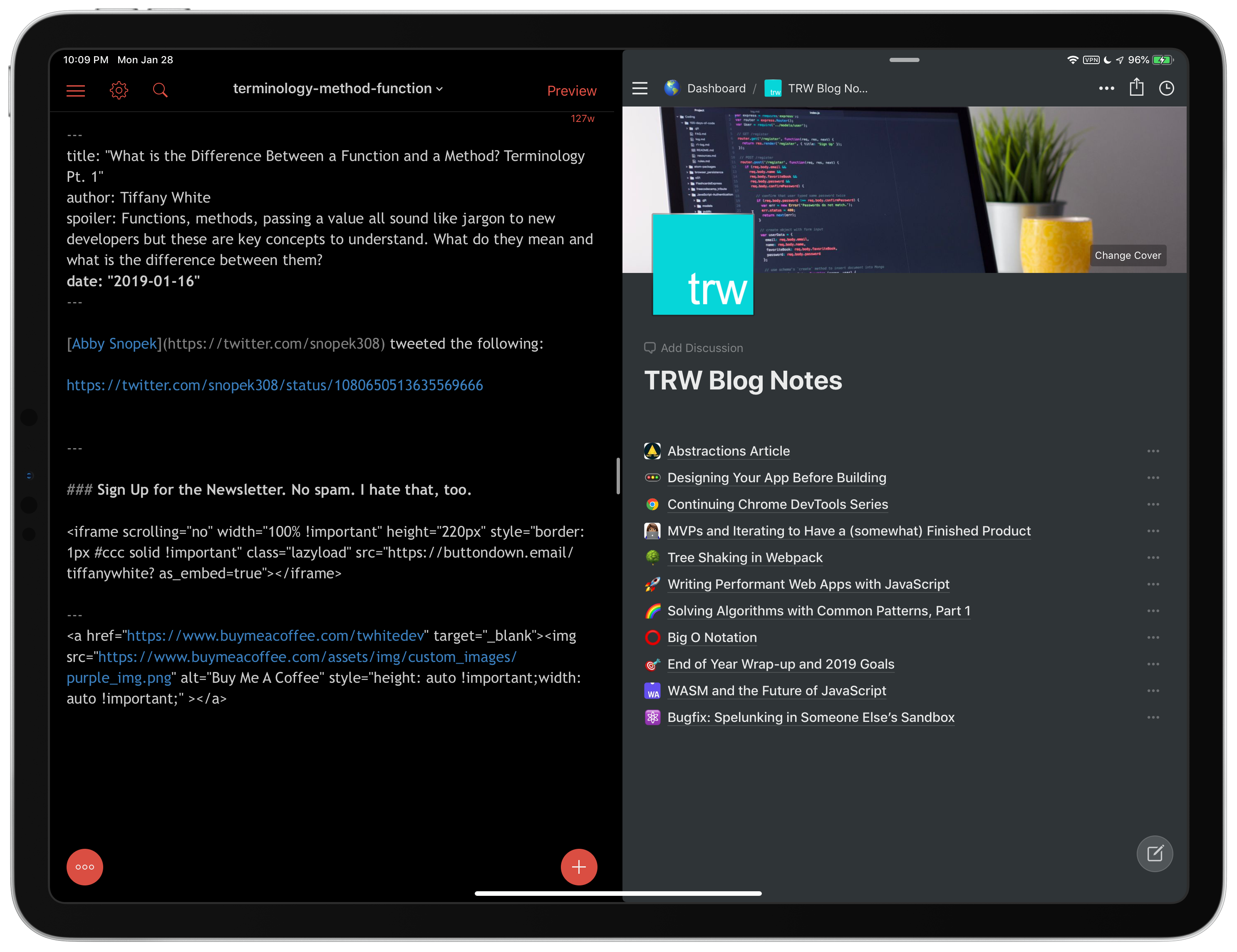 API on the roadmap
Zapier integration plus opening up an API would make this app killer. Also need Shortcuts support. 😉
Sign up for my smart home Substack
I enjoy writing and want to do it more. Join me if you like smart home content.