Ridding myself of my first ever "real" everyday carry, the eBags Slim Professional and the Jelly tech pouch I bought with it.
Why? Part of it is because I can afford a nicer bag, that bag being the Peak Designs Everyday Backpack1. The other part is while it is more expensive than say a Jansport, it is still cheap compared to other bags.
The bag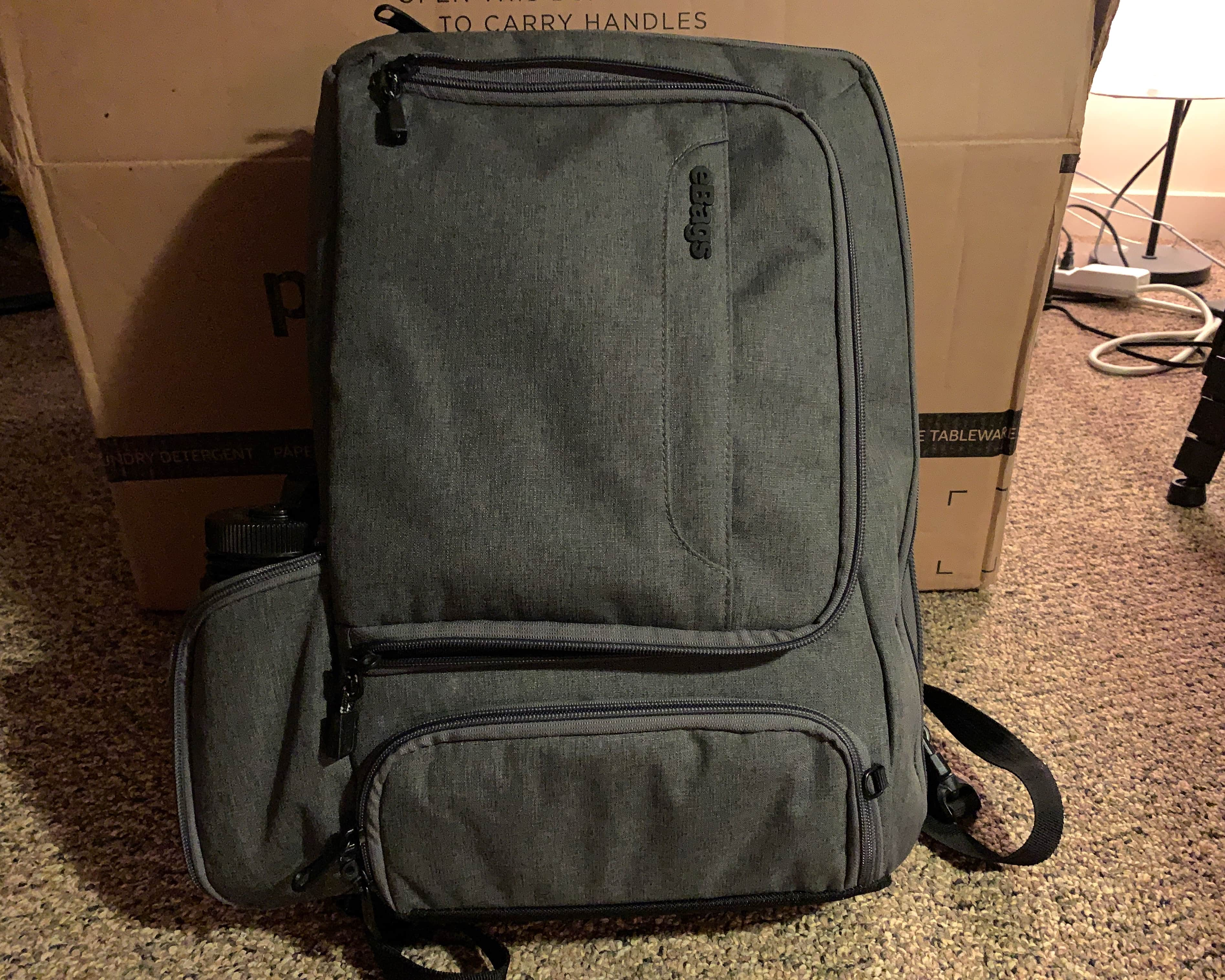 As you can see this is an unassuming bag for the most part. I really dig the heathered gray here and so most of my bags will come in some variation of this color and texture.
It has a fold-out zipper compartment or two for your water bottle, umbrella, etc.
Let's take a look at the inside flap2.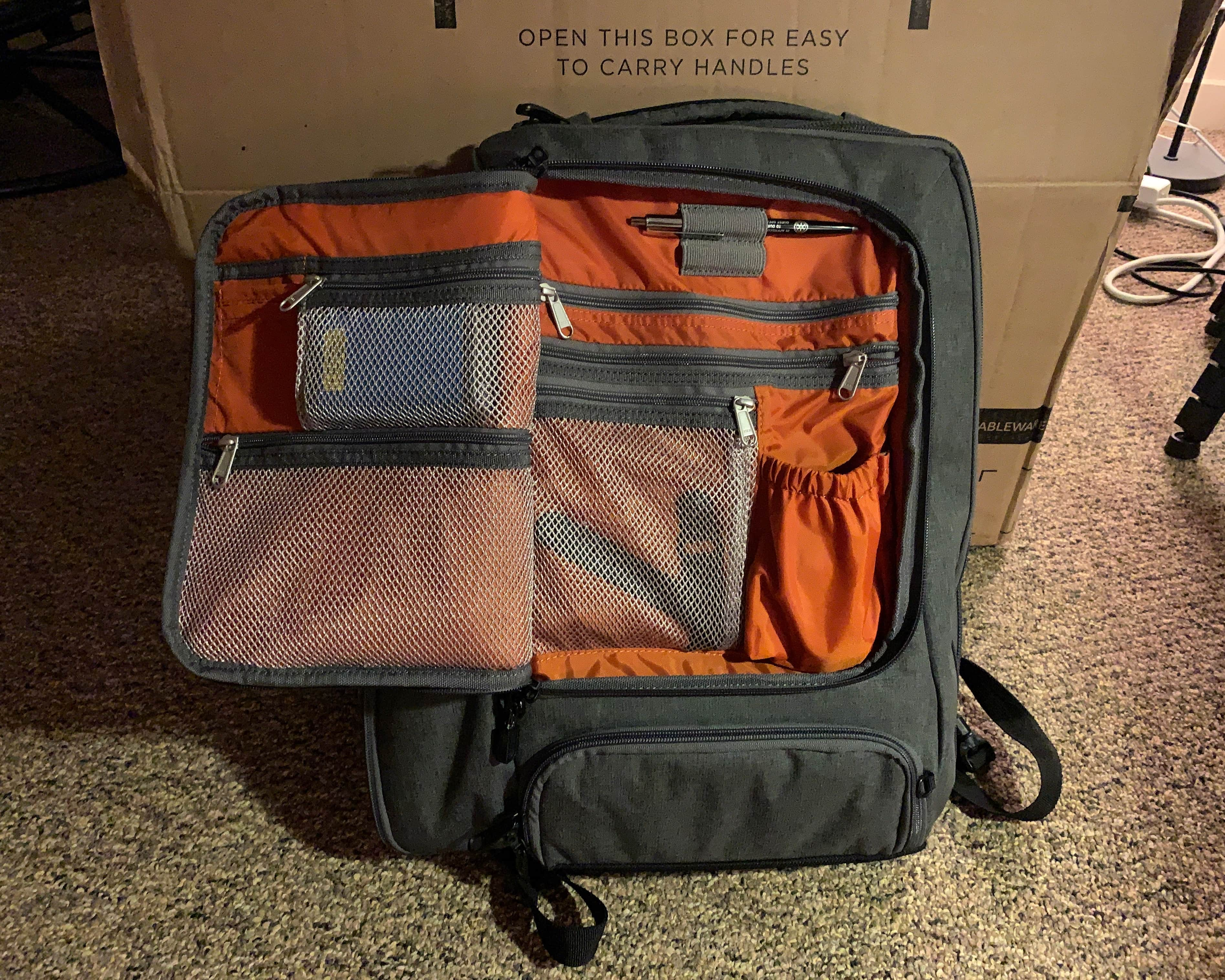 For the most part, I have a power brick, some old Apple Watch straps, a pen and a multitool in the inside flap3.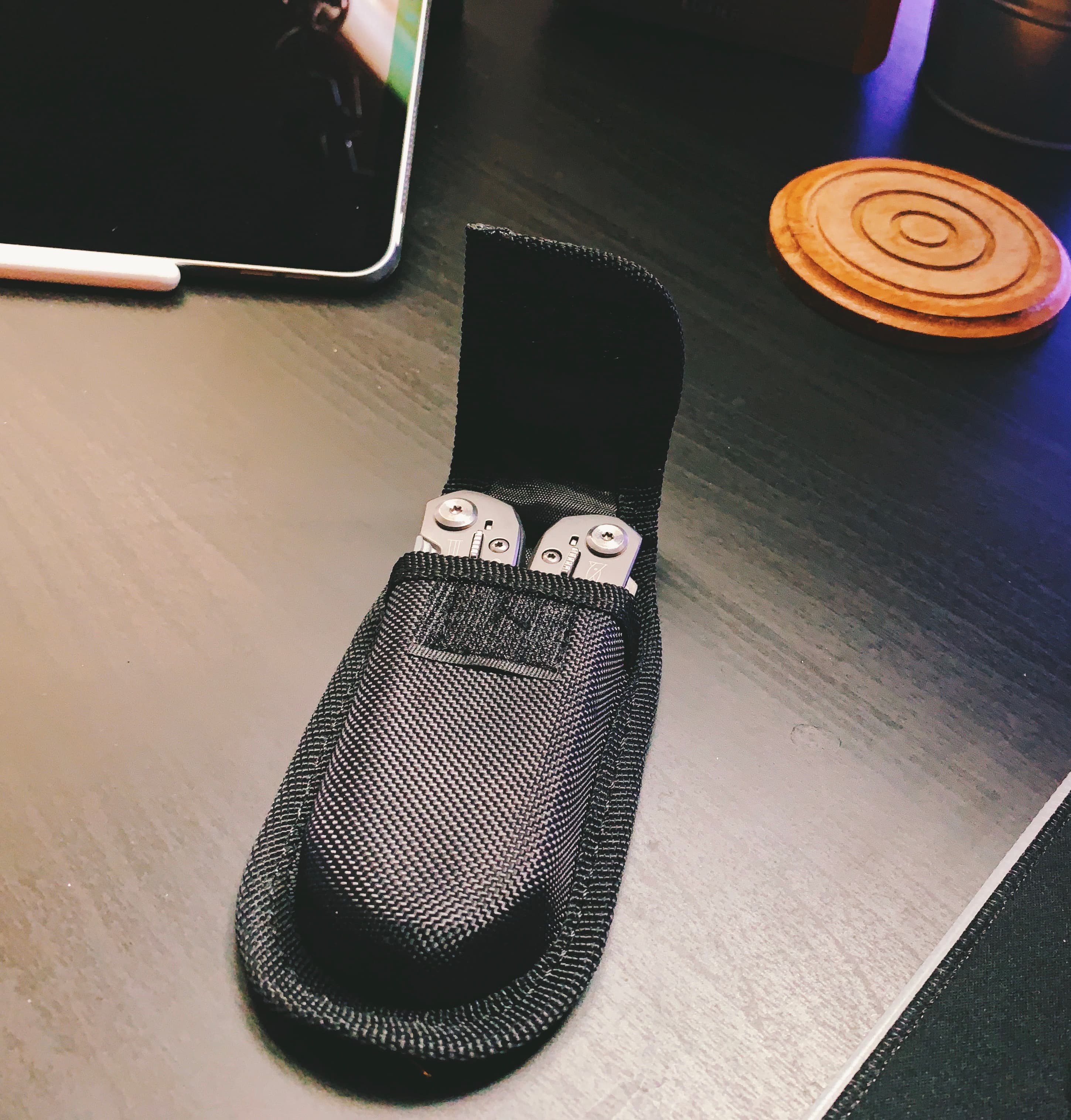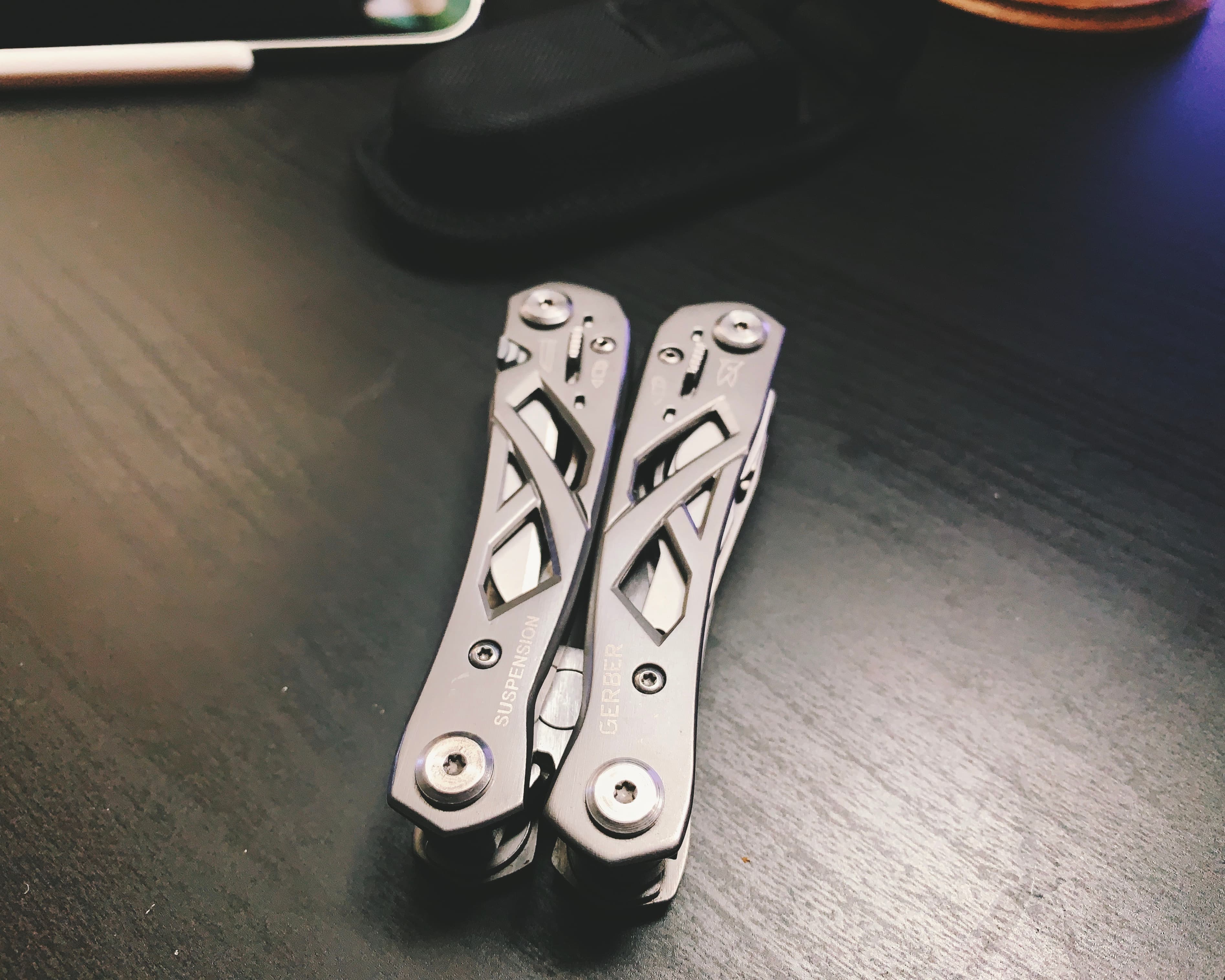 In the bottom compartment of the bag is where you can stuff your MacBook Pro charger; it's got plenty of space for that.
There is a quick access pocket in the middle between where you put your laptop, which is right up against your back, and where you can put things like books or an iPad that is right behind the front flap.
In that quick access pocket, I've got what Casey Liss calls his Go Pack.
My Go Pack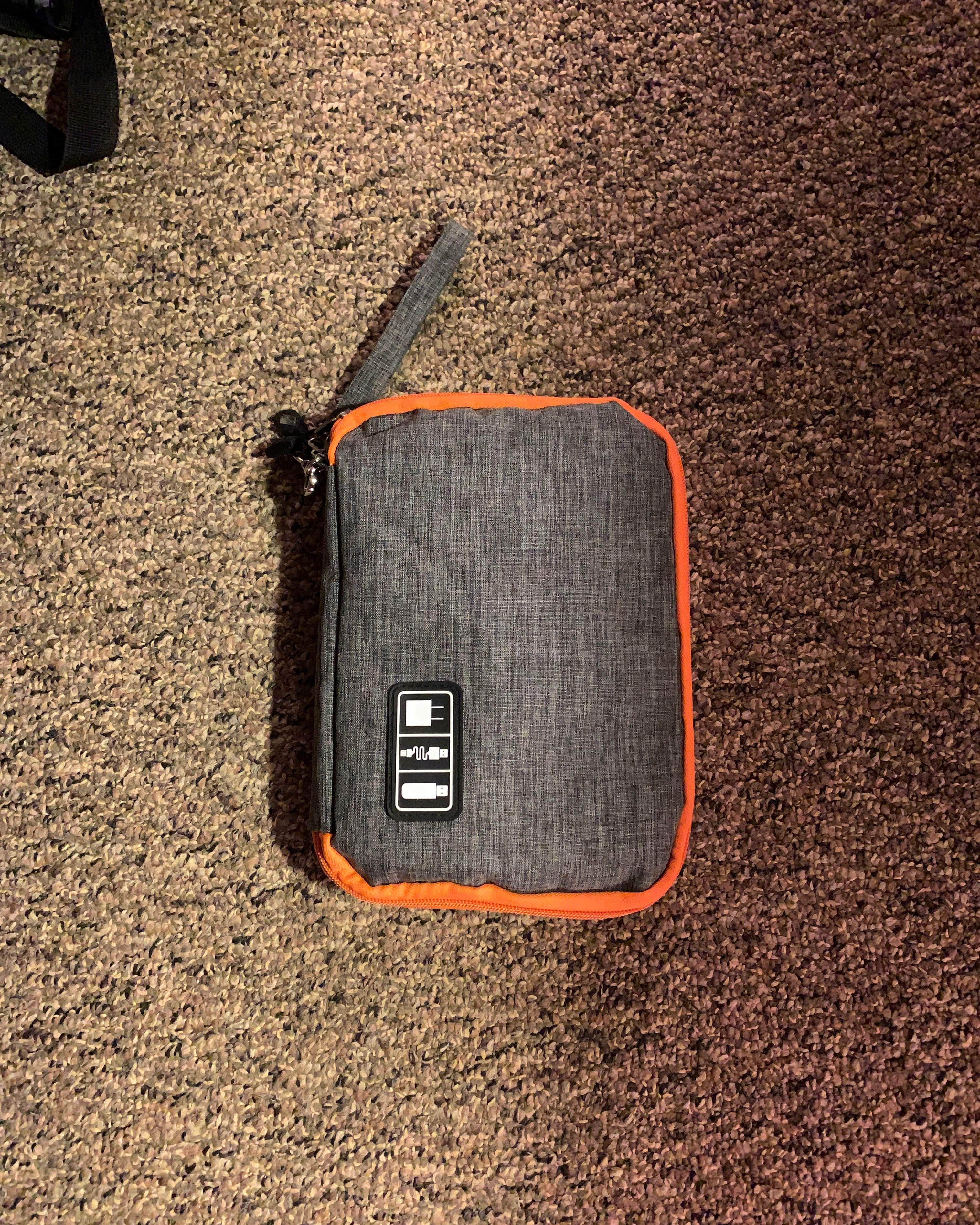 A. USB to AV dongle - $70
I didn't have to purchase this, work did. But it is useful to have just in case you need to travel and give a presentation.
B. Lightning Earpods - $30
No way I'd pay $30 for these. They came with my iPhone 8 Plus.
C. Thunderbolt 3 (USB-C) to Thunderbolt 2 Adapter - $50 Another work issued jobby.
D. Kensington MicroSaver Keyed Laptop Lock - $50
Again, work issued. I'd have never purchased this.
E. Extra Apple Pencil 1 nibs - None
I can't find these tips. Came with the 1st gen Pencil and are no longer sold on Apple's website and those knockoffs on Amazon I do not trust.
Other side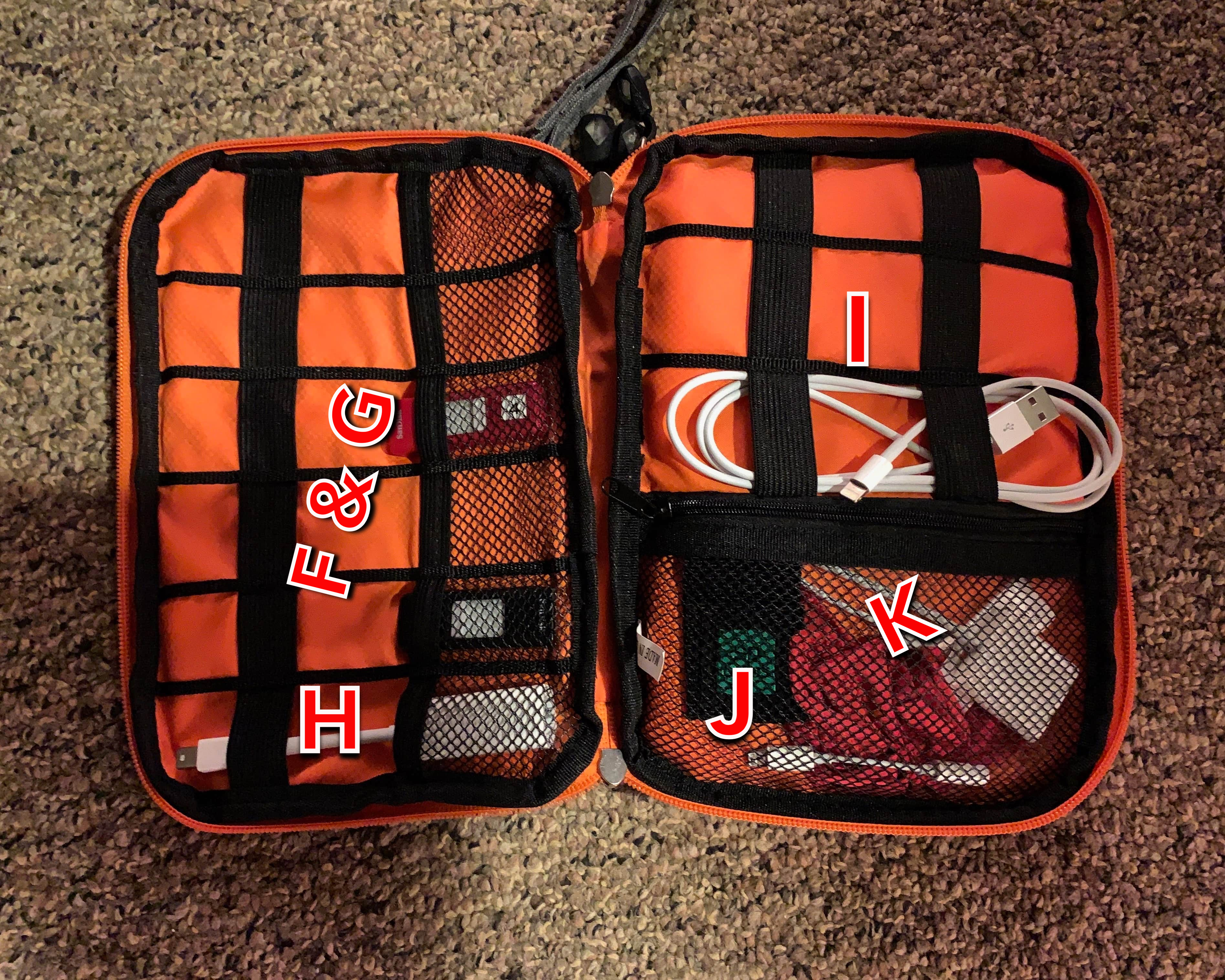 F & G. USB Sticks
You can buy these just about anywhere cheap.
H. Thunderbolt to Ethernet - $30
Work issued. Not sure when I'd need to use this but it goes directly into my Go Pack
I. Lightning Cable
Just an extra one I had lying around4.
J. 3.5mm to Lightning Adapter - $9
When I had the podcast I needed this so that I could edit the audio with Ferrite. Ah. Good times.
K. SD Card to Lightning Cable - $29
This is really old and I am probably not going to need something like this with iPadOS coming up.
Really fond memories but time to move on
This eBags bag was my first true professional bag. I bought it when I worked as an intern and through my illness and hospital stay last year, it has served me well. But I can't help but feel like I need to move on from it; I am making more, and I am going to be traveling more, so this bad won't be enough.
I love this bag, but it's time to move on.
Sign up for my smart home Substack
I enjoy writing and want to do it more. Join me if you like smart home content.