IKEA is probably one of my favorite places to buy stylish things1.
Two of my living room floor lights are HOLMO lights: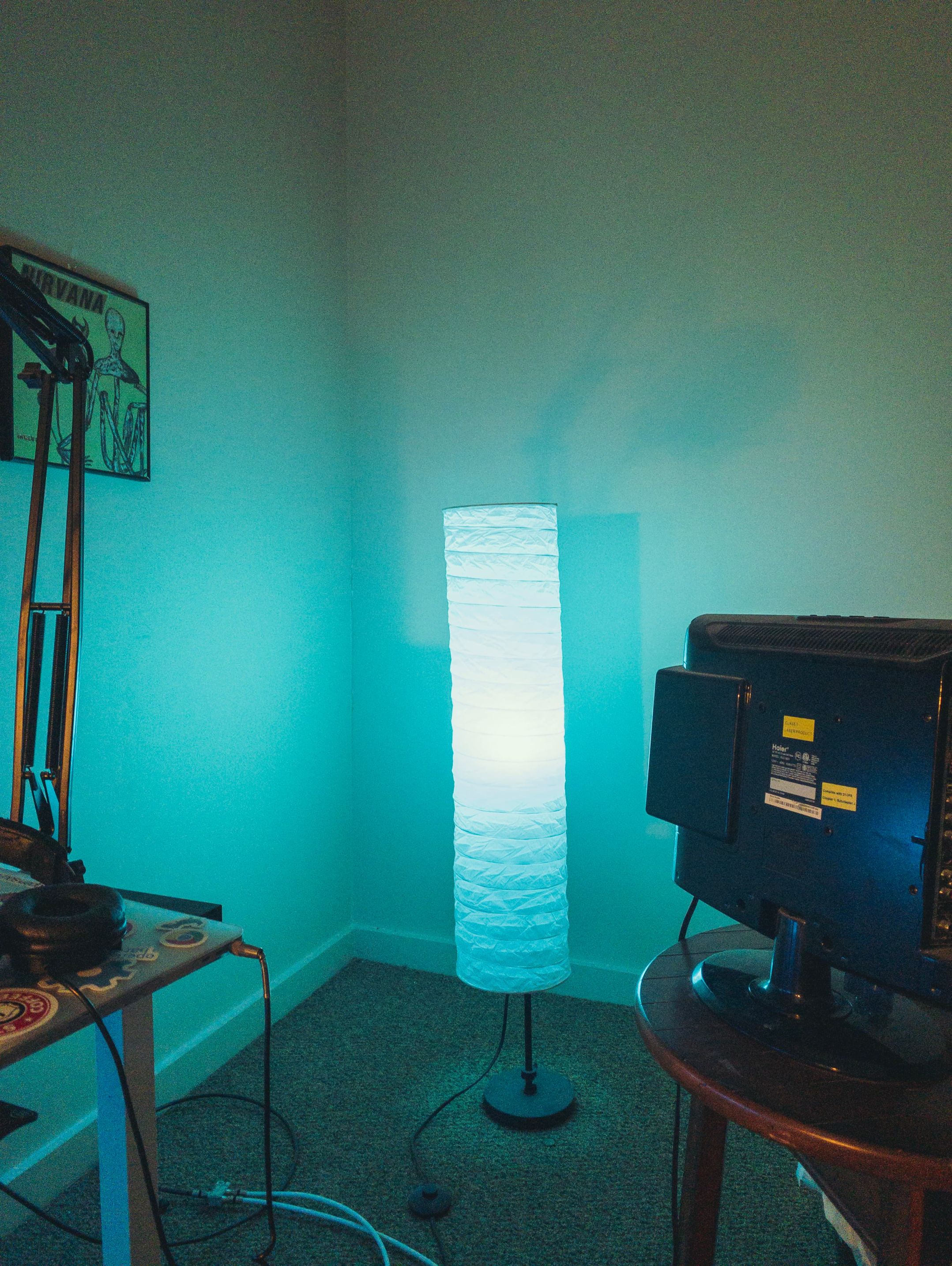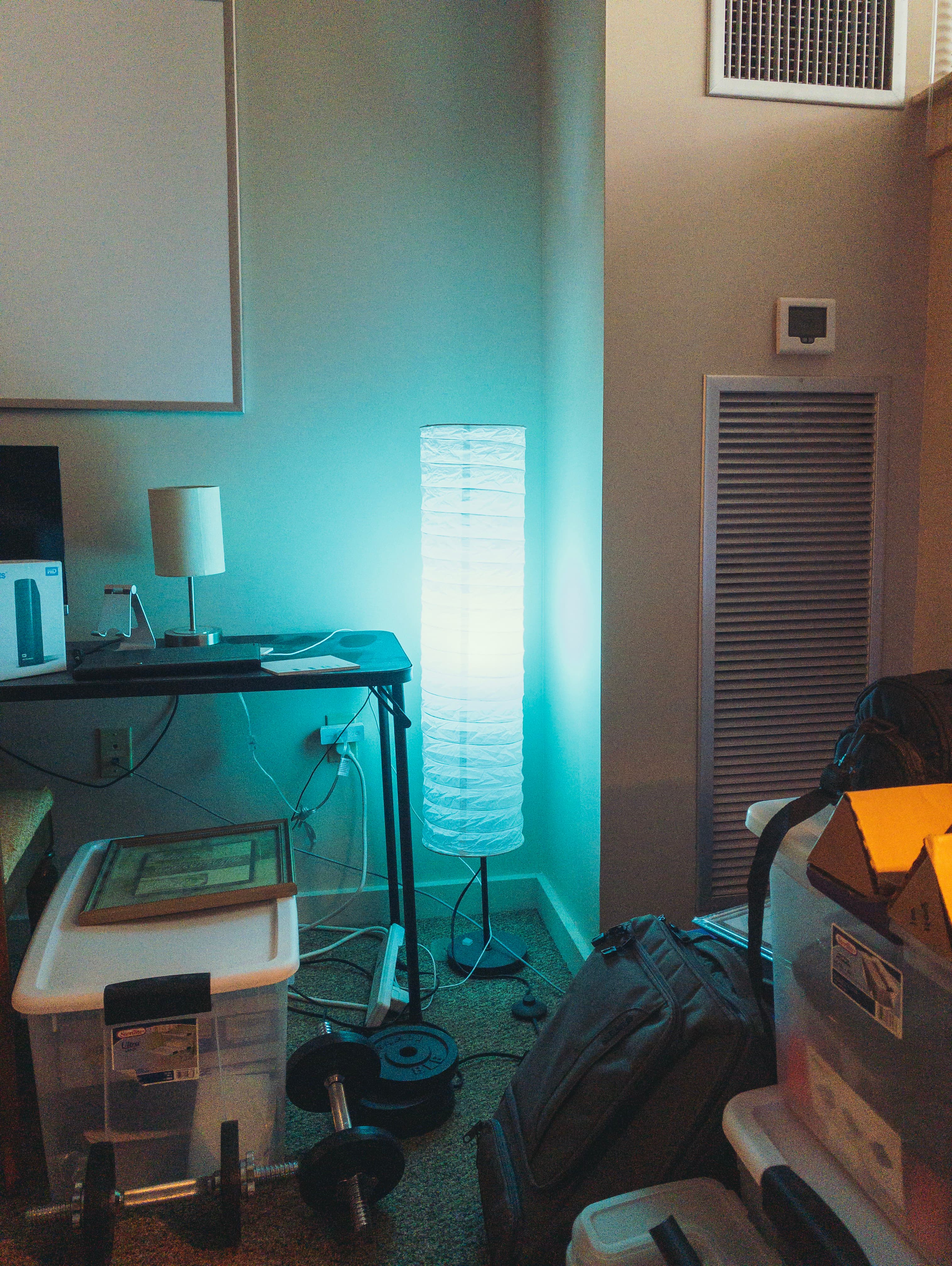 So in this round of Things to Buy I bought two more HOLMO floor lamps, as well as another, slightly more expensive floor lamp so that I can avoid the problem I am having in this apartment; poor lighting.
First purchases
I've purchased another ALEX Drawer and soon, probably in the beginning of next month, I am going to be purchasing a KARLBY 98" wooden/wood grain tabletop from IKEA to replace this LINNMON tabletop. I'm trying to up my office space game by getting a wooden table top, getting serious lighting, and cleaning up my cable management, kinda like MacSparky2.
My inspiration for my current setup was Jeremy Siers:
Then he came out last year with something far more dope:
Unless I work at a Big 5 and buy a house3 I am never going to be able to afford this type of setup. But the premise is interesting, and some things I want to replicate.
Getting a gander at the apartment
This isn't happing until 7 days before I am supposed to move as there is a tenant still there and they will want to clean it up. But I have the IKEA Place app and others to guide me on what I need to buy and where I can place it4.
I have pretty much packed away my lab and dumped my ALEX drawers but there is still a ways to go…
Sign up for my smart home Substack
I enjoy writing and want to do it more. Join me if you like smart home content.