Andrew Sherwood, a Notion enthusiast, created a Notion template that I probably wouldn't have thought of in a million years: a Christmas Planner.
He writes:
This is a pretty simple template, to help get you started with your planning and maybe inspire a few ideas. It features databases for: Xmas dinner

Ingredients (which you can visualise in a gallery)
Links to recipes
Price & links to buy online
[…]
Presents which you can record (price & links to buy online etc.) in a table and visualise in a gallery.
Cards which you can plan in a table and track with a board.
Budget which you can link the other databases to, to see whether your spending is on track and the total cost of everything you've bought / plan to buy.
Guest lists which you can use to keep track of who'll be at which events.
Pretty sweet.
Here's how I have mine setup: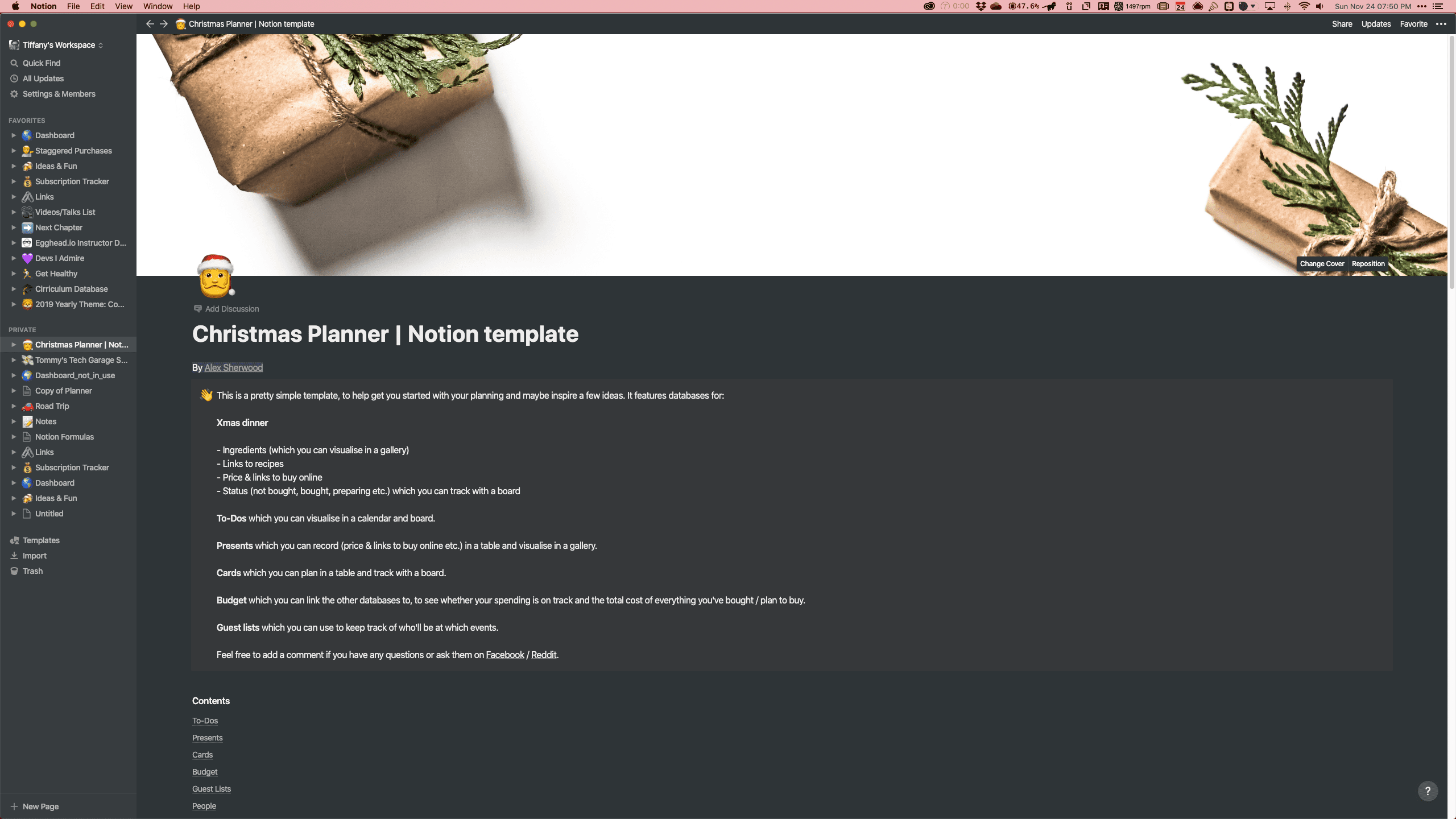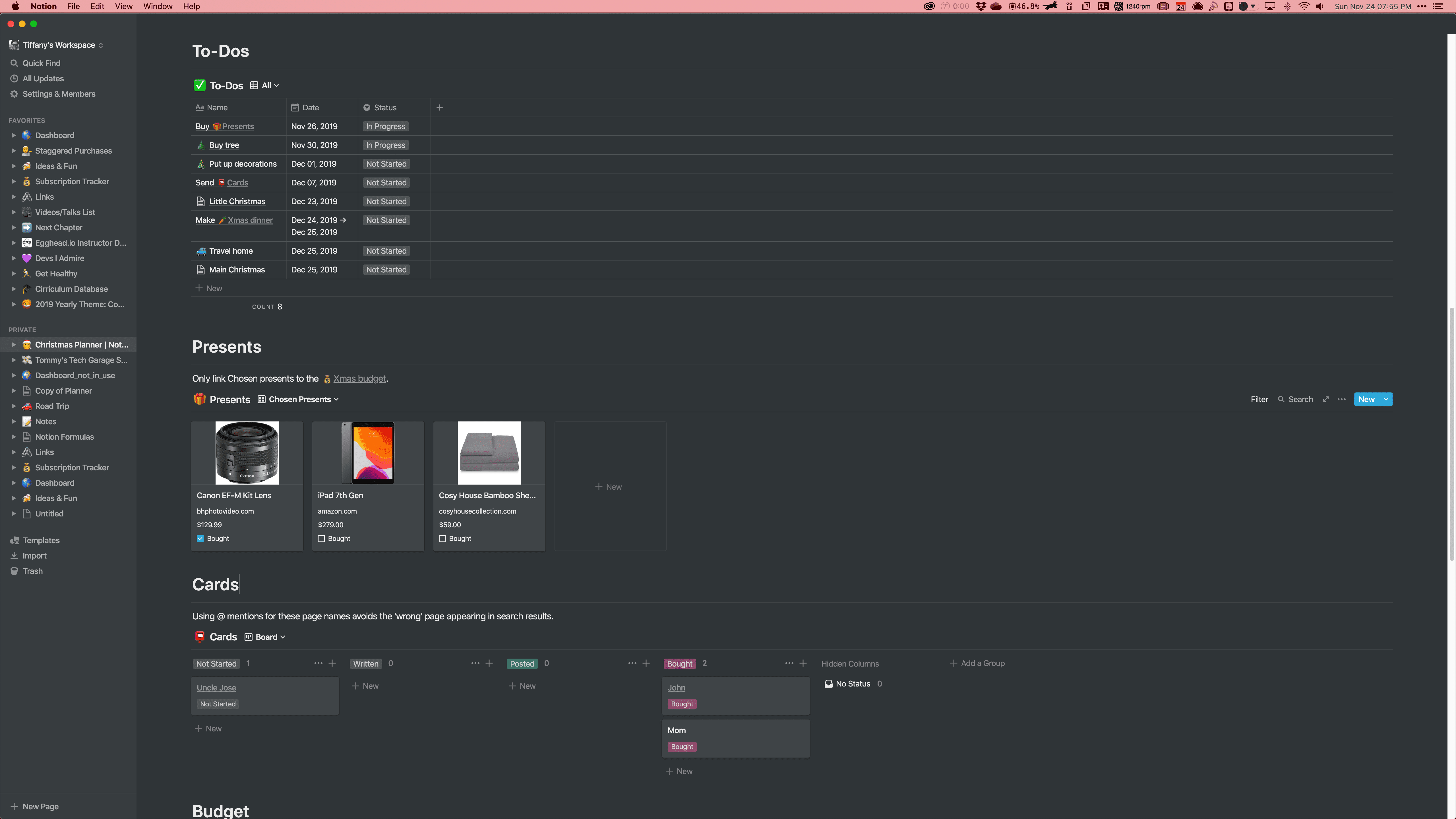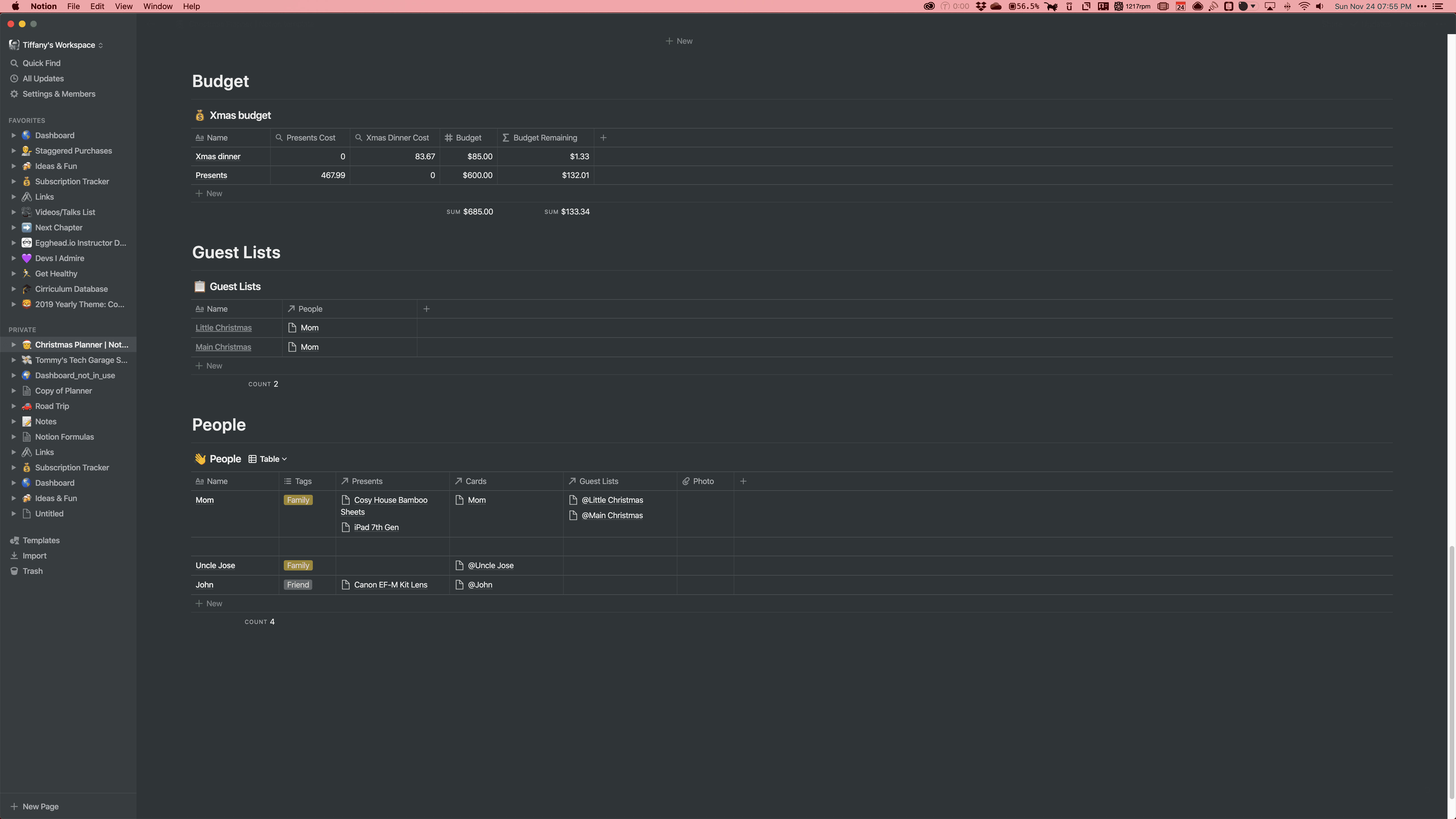 Where can I get in on this hotness?
You can find my duplicated template and duplicate it for yourself here.
Sign up for my smart home Substack
I enjoy writing and want to do it more. Join me if you like smart home content.