I got the whole shebang y'all.
Update:
I tested it with the MacBook Pro in it and it is quite heavy. I still didn't feel fatigue in my shoulders which is a very nice bonus.
Whooooo!
I finally got my hands on a Peak Designs Everyday Backpack!! I've wanted this since…probably somewhere in the middle of 2017, before I started working for the company I was interning at1.
Another job and more money later and I bought it2. It's the 20L.
I am going to be reviewing the bag and rating it, etc, but I am also going to talk about the pouches I bought and their quality and utility.
Soooo let's do this.
Ratings
These are subjective of course and may be clouded by how much and how long I've wanted this bag, so take it as you will.
Style/Attractiveness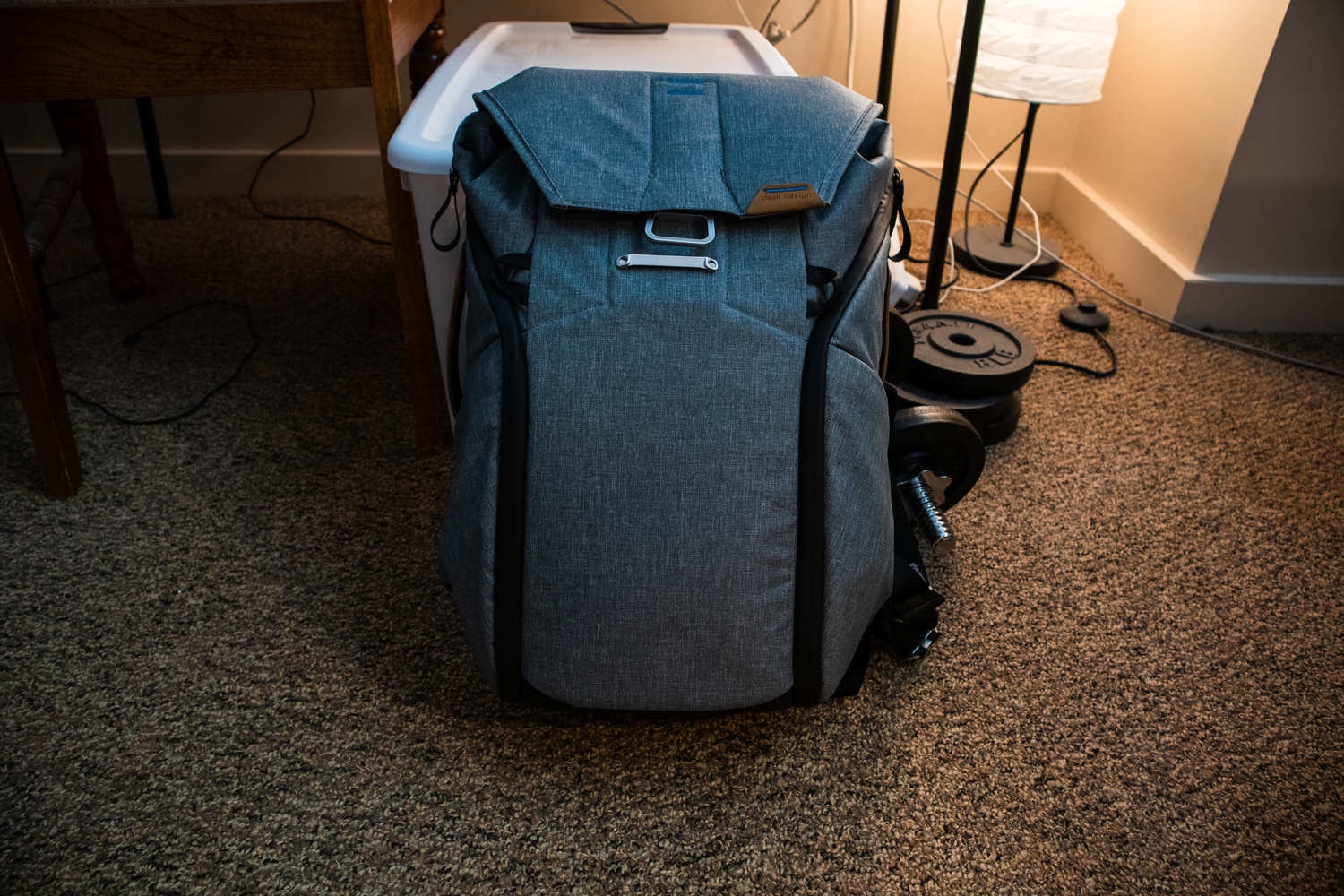 Back of the bag: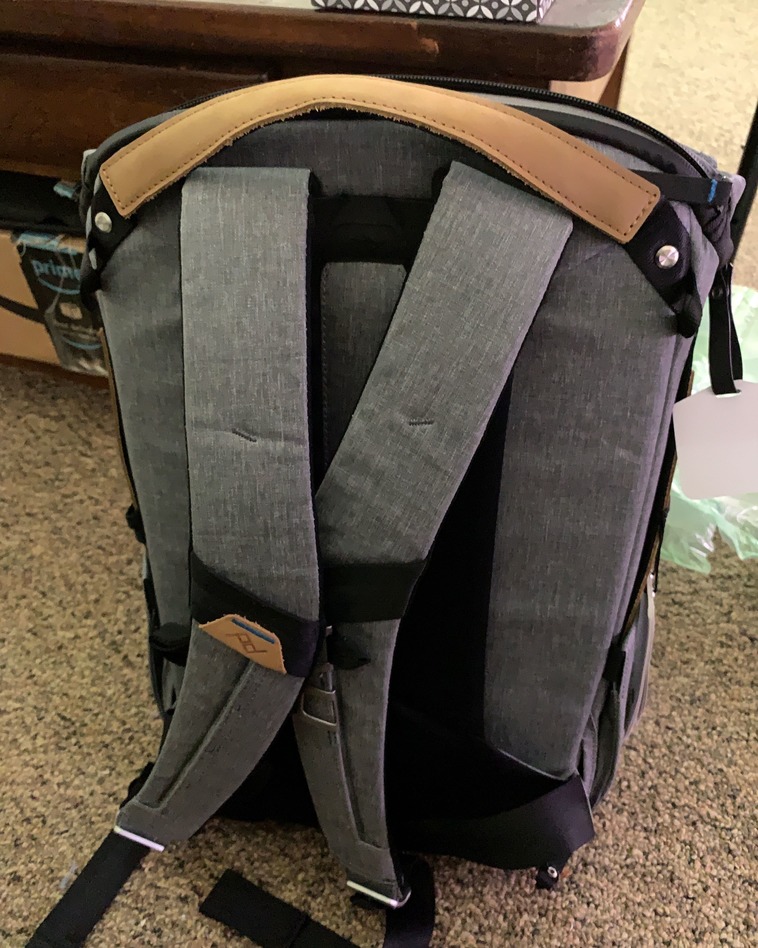 This bag is pretty techie and has that, We're trying to get seed funding bro vibe to it, but that is exactly why I like it. Being a techie myself, I dig the vibe it gives off. This is purely subjective but I find this bag to be way more stylish than the eBags, but then again, it should be for the price.
Oh and can we just appreciate this packaging?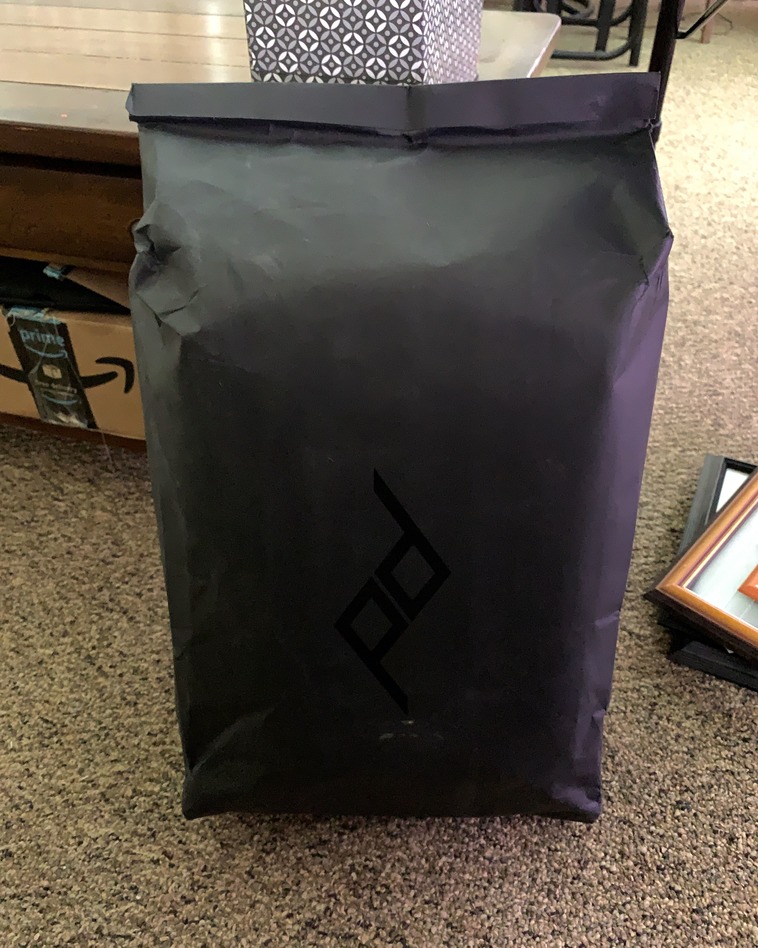 Comfort
This thing feels great on my arthritic shoulders. With most bags, if there is any type of load at all, I need to lift the bag off my shoulders for a bit to stop it from fatiguing my shoulders and causing pain. Granted, I haven't worn it with my 15" MacBook Pro in it3 but that's coming next Friday.
Organization
Maybe I'm used to the eBags ridiculous amount of pockets and zippers but this part of the Everyday Backpack is disappointing.
Here are the flaps alongside of the bag.
When opened up, you have these pseudo compartments that are separated by…separators.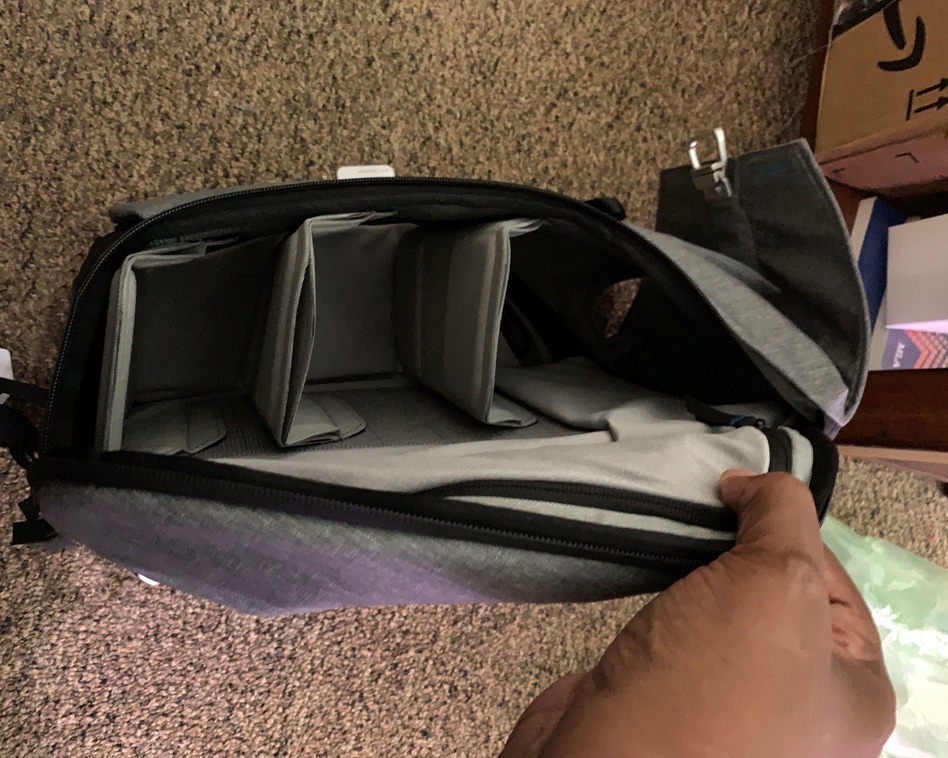 Either side of the zipper flaps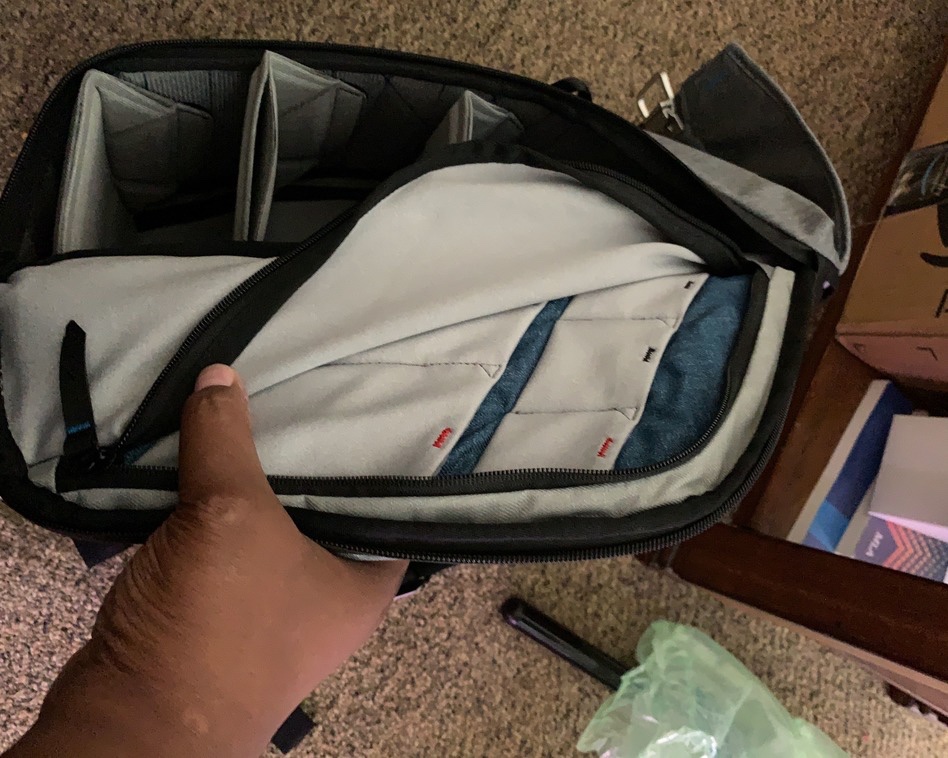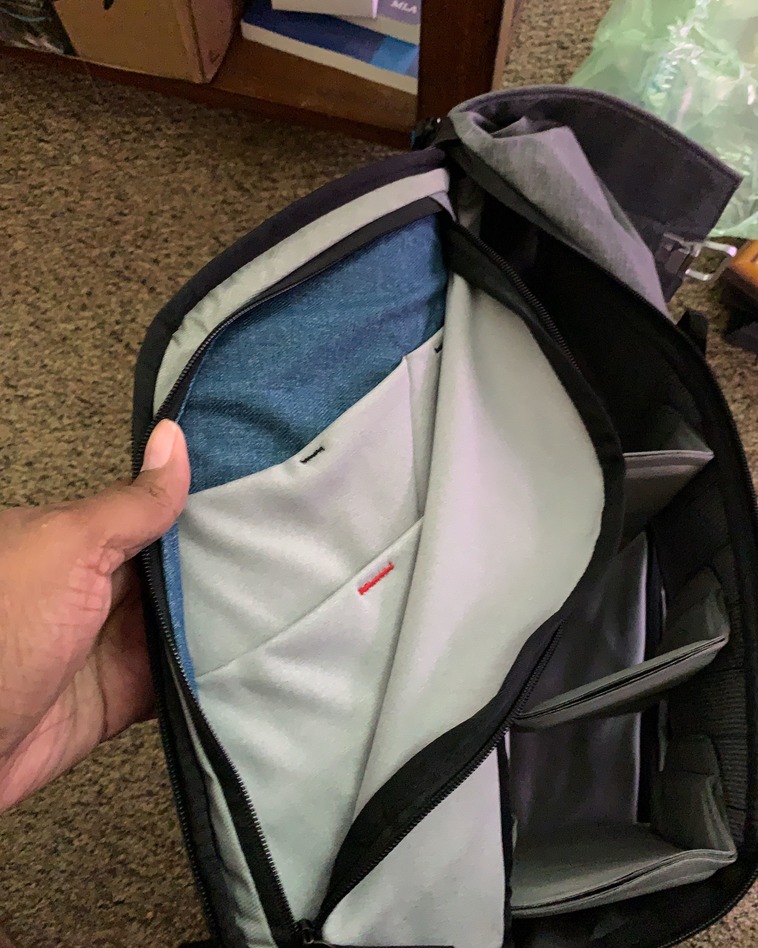 The main compartment without the separators: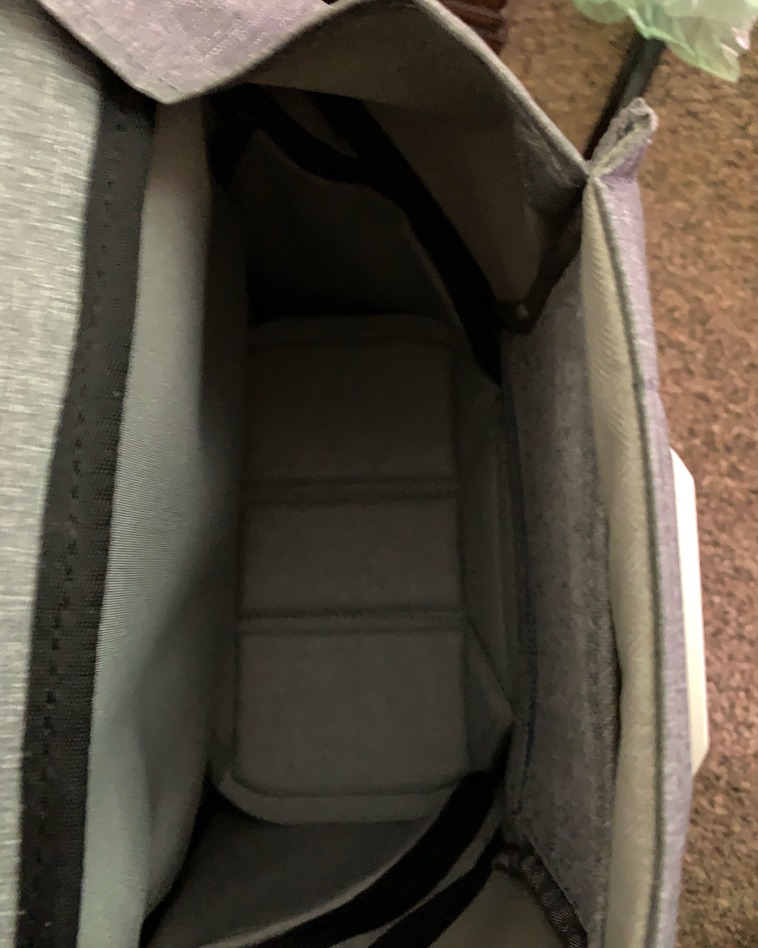 This is okay. I am not used to so little spaces to put all the things I want to carry. This is where pouches come in4.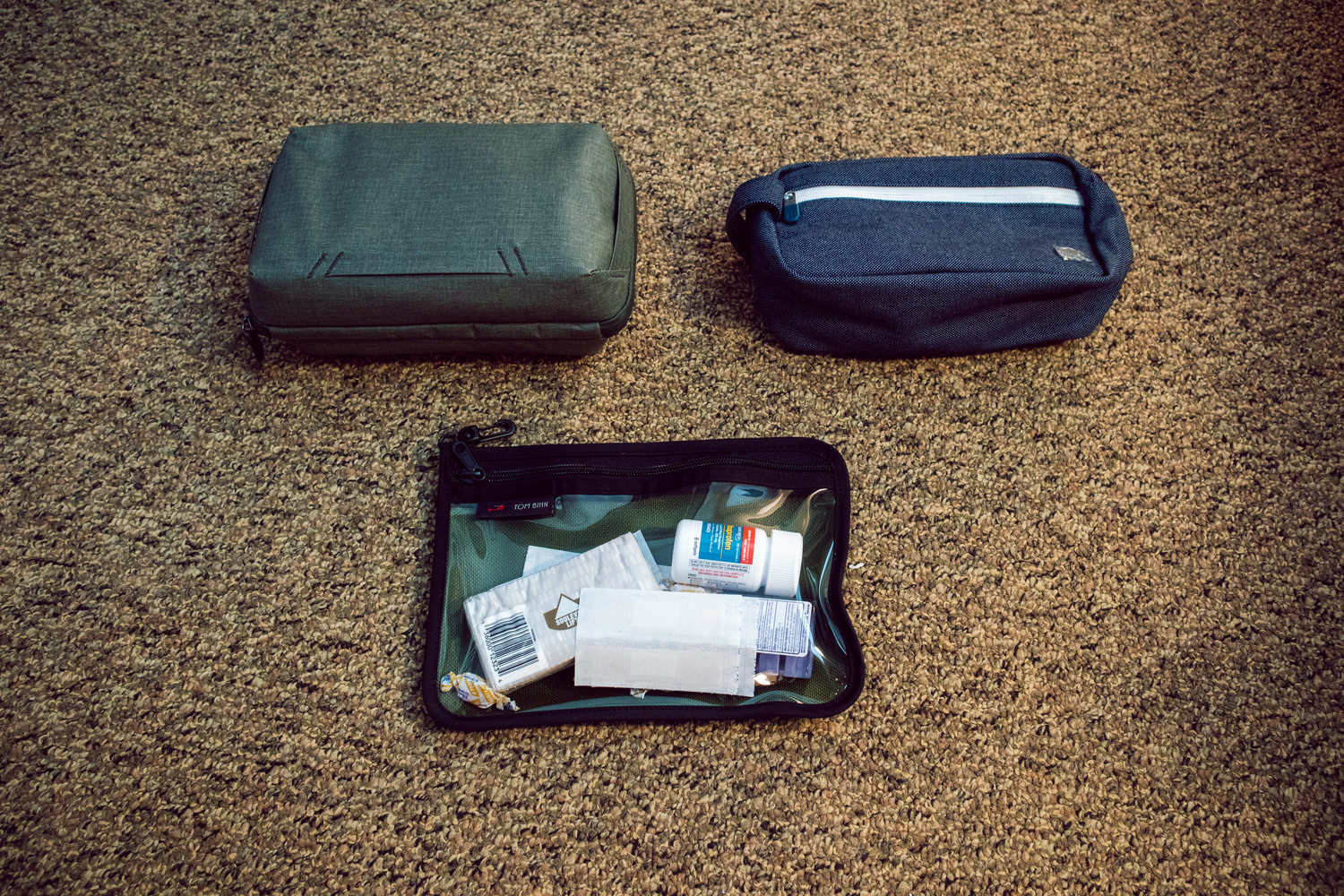 I went to the Dollar Tree to find little items of note I could put in the Clear Organizer Pouch and toiletry bag, then filled them up. Then I dumped out everything in the Jelly Organizer and organized them into the Tech Pouch. The Tech Pouch is of excellent build quality btw.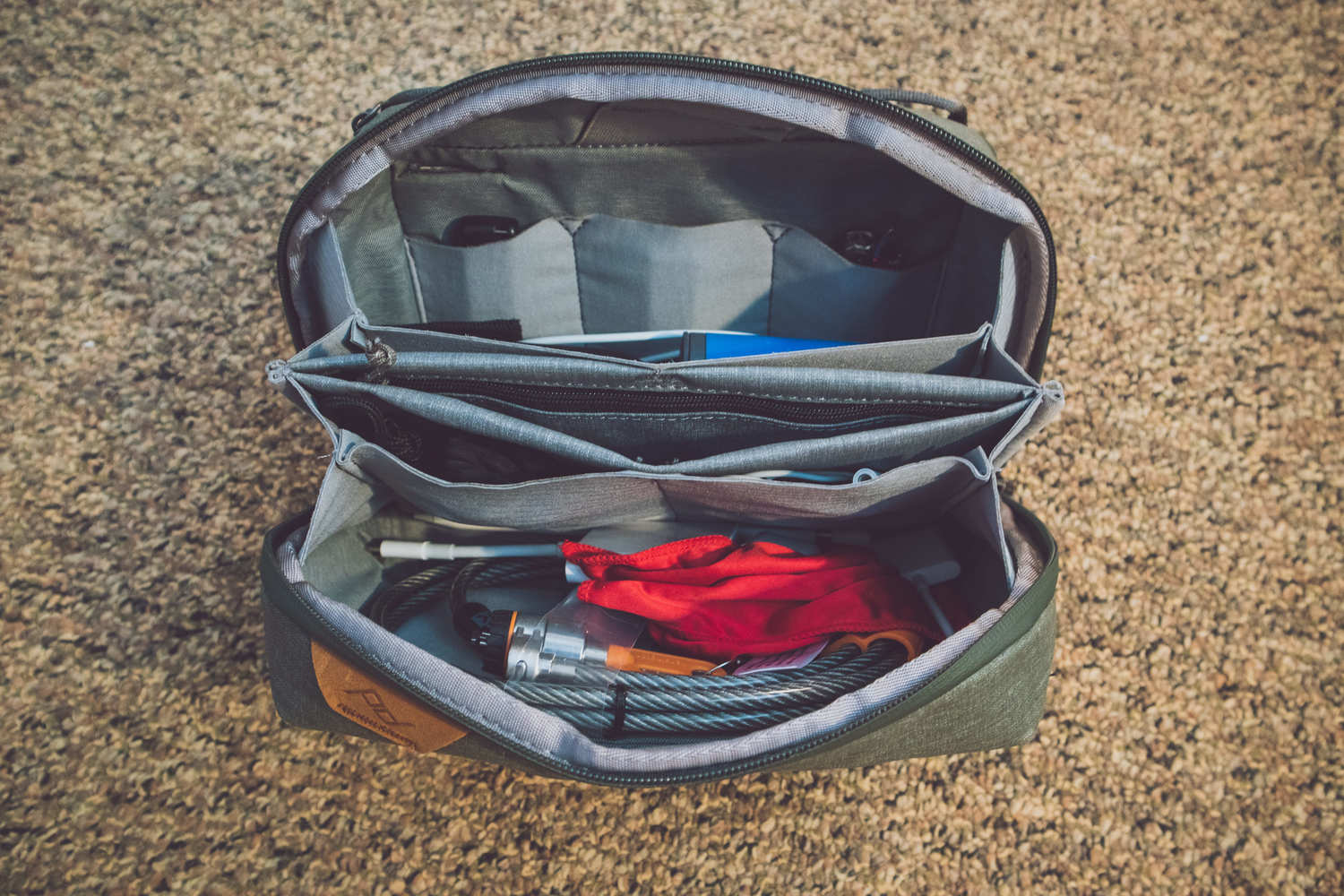 This is something I am new to, using pouches. Chase is a big proponent of them and they make sense, especially if you do a lot of traveling, which is something that is going to happen in my near future.
Build
Oh man oh man. This bag is…incredible. The build quality, from the metal clasps, YKK zippers, and bag material, the lining inside of the zipper flaps, everything is thoroughly considered and premium.
Value for Price
This bag is really just astounding in how well it is built; even the Tech Pouch is built rock solid with YKK zippers; the aesthetic, the vibe of the bag. All of it. I couldn't be happier. Honestly the bag is appropriately priced for what you're getting.
Sign up for my smart home Substack
I enjoy writing and want to do it more. Join me if you like smart home content.